We have spectacular news… sitting in the great outdoors doesn't mean you have to be uncomfortable anymore!
Rust, mold, mildew — not to mention all those other wholesome, character-building features of our childhood — are now memories. And we have to say, when it comes to outdoor furniture improvements, we're fully on board!
Here are some of the latest innovations that will change how you enjoy this spring and summer.
1 | Deep, comfy seating
You no longer have to suffer the discomfort (and fragility) of aluminum folding chairs. Think plush cushions and pillows. A soft landing for relaxing the rump. Chairs and sofas you can really sink into. The future is here.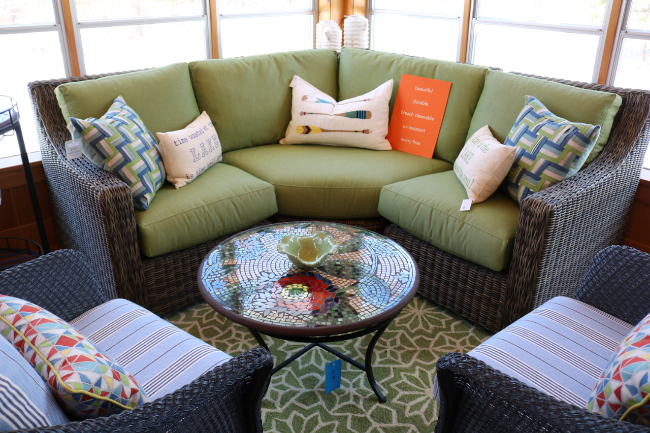 2 | Weather-resistant fabrics and cushions
More than comfy, outdoor seating is now made in weather-resistant fabrics, cushions and rust-proof frames. What's not to love?? The best part is that you can wash them down after the summer is over and — ta da! — indoor furniture.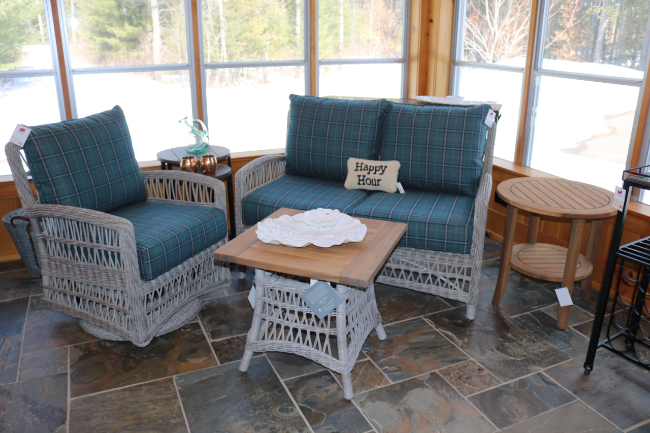 3 | Swivel recliners
We know, you thought we couldn't get any crazier over here, right? Well, not only does outdoor furniture do all the things we mentioned above, but they can also RECLINE. We think it's safe to bet that you'll be fighting your grandkids for these. 😉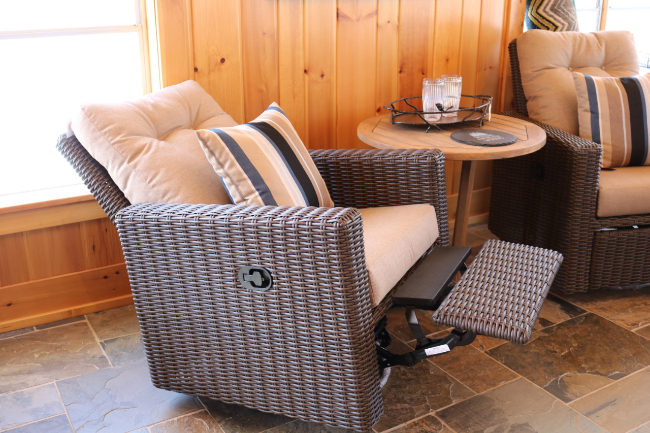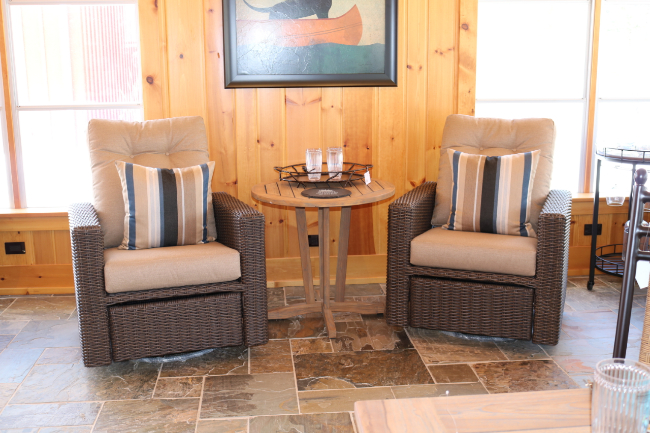 4 | Accessories that won't break, dirty or fade
Virtually indestructible melamine tableware. Decorative pillows that you can clean with soap and water. Teak that gets even more beautiful with age. (Don't we all?)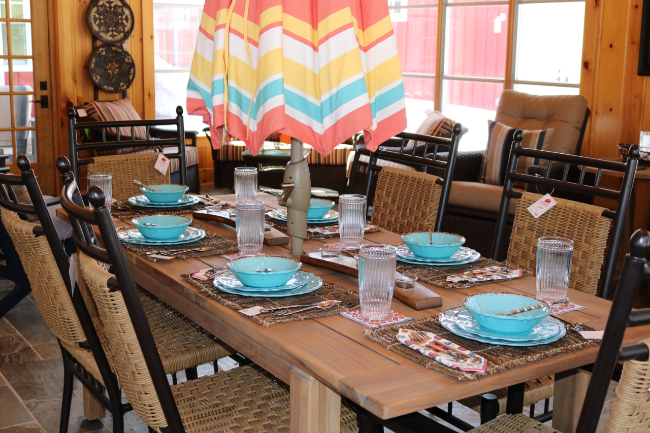 5 | Wood-free fire tables
No need to dig up the yard to have a warm, comforting fire for you and your family. Wood-free fire tables come in all shapes and sizes, use propane or natural gas, and can be turned on or off as needed.
We know it's not the fire pit of our childhood, but you can't deny they're practical, safe for our youngest grandkids (and the environment), and pretty darn neat.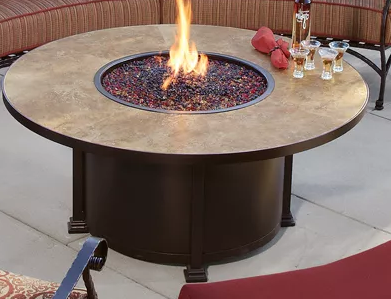 Questions about furniture? Need a hand selecting something that will work well with your lake home? You know right where to find us… and we're having a SALE!
Come enjoy 15-50% off outdoor furniture until May 1st with yours truly. 🙂
Warmly,
Lakeside Living Design